artist: Mark Munroe | genre: alternative, rock | itunes: [itunes link="http://itunes.apple.com/us/album/secrets-lies-single-version/id404623775?i=404623783&uo=4″ title="Mark_Munroe-Secrets_and_Lies_(Single_Version)" text="[object Selection]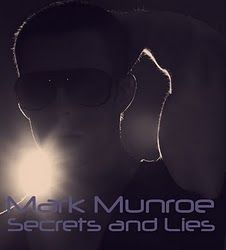 Secrets and Lies
Word has recently reached our ears that brothers Mark and Ian Munroe (better known as IM Munroe) have decided to make a musical split.  While we're not sure exactly why they have decided to go their separate ways, as anyone who has been in a band can attest, "artistic differences" can usually be fingered as the culprit.  Regardless of the reason, we certainly appreciate their music and were honoured to have been given the chance to share it with the Froglix Faithful around the world.
So where to do they go from here?  Well, we are pleased to report that at least one of the Monroe's is already back at it and recording new music on his own.  Mark's newest single entitled 'Secrets and Lies' explores new areas of sound as he pairs his undeniably unique vocals with more electronic instrumentation than we've heard before.  The synths are by no means overwhelming and while they do create a mood than is noticeably different than his previous work with brother Ian, the change is indeed an interesting one and definitely worth a listen.
– Drago